Kristin Lally, Realtor, Broker Associate
In the Happy Homes Business!
My aim is to make the process of buying and selling Real Estate as simple and enjoyable as possible by giving my clients the benefits of my team's combined experience in the Louisville market. We will sweat over the details, communicate clearly and efficiently, and negotiate strongly on your behalf. I'm in this business because I enjoy it. But what makes me happy is a satisfied client. I would love to be YOUR Realtor!
Licensed REALTOR since 2004
Licensed Broker since 2016
Served on various committees with the Greater Louisville Association of Realtors, including the Forms Committee, the Professional Standards Committee and the MLS Committee
Active community member and mother of two
BA In Biology, University of Evansville
About Kristin Lally
Kristin, a Louisville native and associate with RE/MAX Properties East, has been a professional Realtor since 2004 and has successfully closed hundreds of  transactions in all areas of Louisville and in surrounding counties. Kristin's previous professional experience includes work for the Girl Scouts of Kentuckiana as
a Membership and Program Specialist, for Red Spot Paint and Varnish in Evansville, Indiana as a Research and Development Chemist and with Americorps National Civilian Community Corps (NCCC) in Denver, Colorado, both as a member and as a team leader.  
After 12 successful years as a Realtor, Kristin took her real estate career to the next level by obtaining her Kentucky broker's license. This is the next step of achievement beyond the level of real estate agent, adding a higher level of education and experience under her belt to better serve her clientele. 
On a personal note, Kristin loves to travel and has extensively explored the United States and abroad.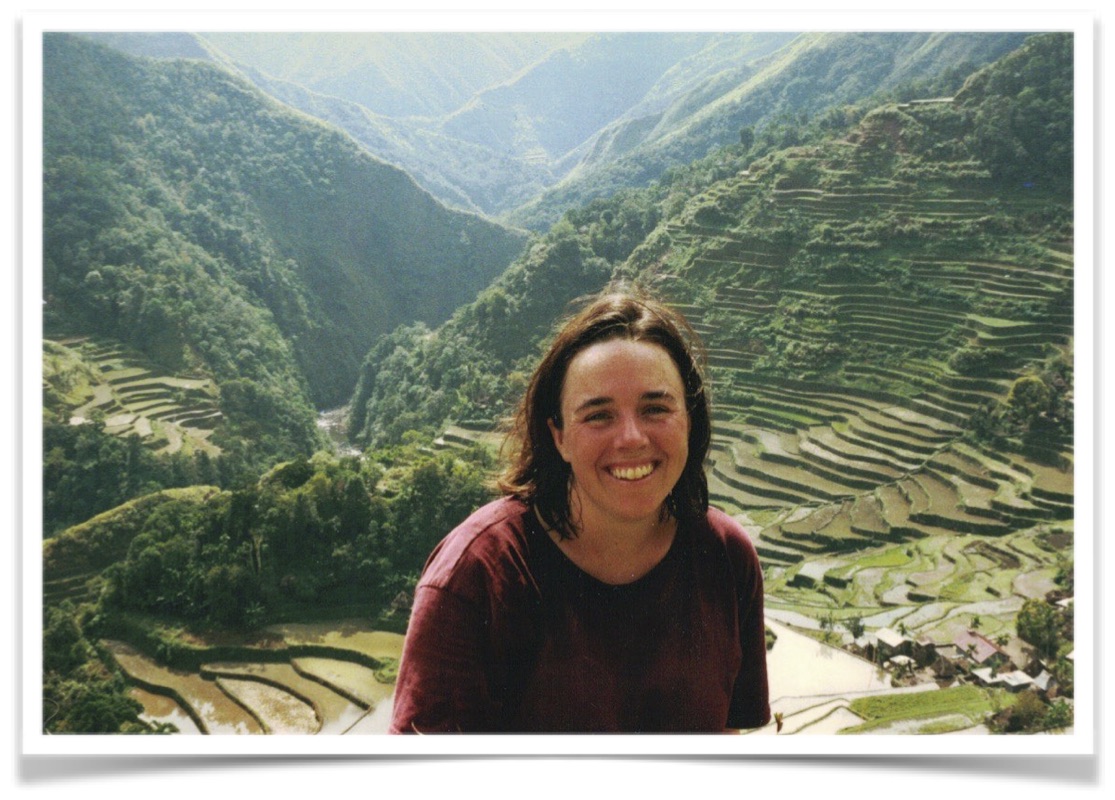 She traveled around the world for five months doing community service, treks, home stays, a 10 day silent Buddhist retreat, and lots of other crazy adventures. A couple highlights during this trip were meeting two of her heroes- Mother Theresa and the Dalai Lama. Now, when she gets a chance, her travels revolve more around her kids' sports, watching her son's idols play in the NBA, seeing her daughter's favorite Broadway shows and visiting her siblings and friends across the country. 
"I would love to work with you and help you meet your real estate goals. Let me guide you through the process." - Kristin Lally
Phone(502) 797-4401

Fax(502) 992-5277

Address Kristin Lally
RE/MAX Properties East
10525 Timberwood Circle Suite 100
Louisville, KY 40223
My Recent Listings
32 Properties
Address
Beds
Baths
Sq.Ft.
List Price
Sold Price
$/Sq.Ft.
Sold Date
1405 Kennesaw Way
Fisherville, KY 40023
5
4
3,861
$690,000
$704,000
$182.34
11/22/22
1822 Stevens Ave
Louisville, KY 40205
2
2
1,416
$275,000
$273,000
$192.80
10/7/22
591 Upland Rd
Louisville, KY 40206
3
3
2,683
$595,000
$618,000
$230.34
10/6/22
398 Autumn Dr
Taylorsville, KY 40071
3
2
1,380
$289,900
$292,500
$211.96
8/12/22
3902 Berkshire Ave
Louisville, KY 40220
3
2
2,114
$249,900
$265,000
$125.35
8/8/22
1234 Inverary Ct
Louisville, KY 40222
2
3
1,746
$235,000
$235,000
$134.59
8/8/22
323 Old Harrods Creek Rd
Louisville, KY 40223
3
3
2,537
$293,500
$314,000
$123.77
5/26/22
7701 Nevia Way
Louisville, KY 40220
4
3
3,661
$349,900
$386,500
$105.57
5/23/22
244 Pope St
Louisville, KY 40206
3
3
1,658
$339,000
$365,000
$220.14
5/18/22
3317 Rainview Cir
Louisville, KY 40220
2
2
1,230
$210,000
$212,500
$172.76
4/27/22
2509 Seneca Valley Rd
Louisville, KY 40205
4
3
3,807
$699,900
$670,000
$175.99
3/18/22
810 Stivers Rd
Louisville, KY 40207
3
2
2,034
$289,900
$300,000
$147.49
2/28/22
717 Lampton St
Louisville, KY 40203
3
2
2,315
$264,900
$280,000
$120.95
12/3/21
324 E Main St #215
Louisville, KY 40202
2
2
1,080
$259,900
$240,000
$222.22
11/19/21
1898 Princeton Dr
Louisville, KY 40205
2
2
1,508
$344,900
$344,900
$228.71
11/1/21
216 S Sherrin Ave
Louisville, KY 40207
3
3
1,858
$406,000
$402,000
$216.36
10/26/21
8003 Magnolia Ridge Ct #103
Louisville, KY 40291
2
2
1,292
$162,000
$162,000
$125.39
8/20/21
2604 Meadow Rd
Louisville, KY 40205
4
4
3,795
$715,000
$690,000
$181.82
7/30/21
8504 Mar Vista Ct
Louisville, KY 40219
3
2
1,883
$197,500
$221,000
$117.37
7/16/21
424 Browns Ln
Louisville, KY 40207
3
3
2,160
$342,500
$334,000
$154.63
6/4/21
4515 Southcrest Dr
Louisville, KY 40215
3
2
2,402
$259,000
$266,000
$110.74
5/4/21
2043 Douglass Blvd #12
Louisville, KY 40205
2
1
923
$158,900
$155,000
$167.93
3/10/21
1574 Belmar Dr
Louisville, KY 40213
3
3
2,179
$264,900
$260,000
$119.32
2/16/21
950 S 6Th St
Louisville, KY 40203
3
3
2,843
$289,900
$279,900
$98.45
11/20/20
7004 Dartmoor Dr
Louisville, KY 40222
3
2
1,938
$308,500
$308,500
$159.18
11/6/20
132 Cannons Ln
Louisville, KY 40206
2
1
1,328
$225,000
$230,500
$173.57
10/27/20
2535 Ellsworth Ave
Louisville, KY 40217
3
2
1,501
$209,900
$210,000
$139.91
9/28/20
210 S Hite Ave
Louisville, KY 40206
3
2
1,505
$343,000
$343,000
$227.91
9/11/20
337 S Hubbards Ln
Louisville, KY 40207
3
3
2,344
$399,900
$397,000
$169.37
8/5/20
1945 Eastview Ave
Louisville, KY 40205
3
2
1,905
$297,500
$305,000
$160.10
8/4/20
1815 Milburt Dr
Louisville, KY 40223
3
1
1,075
$169,500
$163,000
$151.63
4/7/20
115 Bonner Ave
Louisville, KY 40207
4
2
1,740
$269,500
$269,500
$154.89
3/6/20
I recently sold my home with the help of Kristin. I asked a realtor from another city to help me find a realtor in Louisville. After doing some research she put me in contact with Kristin. I absolutely loved working with her! She was wonderful! I trusted her every step of the way. She was very good at explaining everything to me and always promptly got back to me if I had questions. She made very good suggestions on what we should do to prepare our home for the pictures and showings. It was all a very enjoyable experience from my first meeting with Kristin until the closing.
Ramonda Krauss
Kristin is an absolute, top-notch realtor to work with! We closed last month on our 3rd home in 11 years with Kristin. She has always been respectful, patient, detailed, and thoroughly enjoyable to work with. Even in the roughest market, she kept us on track and helped us find our dream home. Thank you, Kristin & team!
Terri Hathaway
Kristin is the hardest working, most diligent, prompt and detail oriented realtor in the area. She figures out ways to get things done and does so quickly with little bother to her clients with a smile on her face. As busy professionals, she effortlessly shepherded us through two thorny real estate transactions and far exceeded our expectations. Recommend her without reservation!
Dr. Steve Makk
Kristin sold our home five years ago. We remembered her calm persona and expert help during that time. When we decided to become homeowners again, we knew we would choose Kristin as our realtor. She continued to show excellence in every area. She understood what we wanted and gave appropriate advice. Definitely felt that she put us first. She communicates clearly with all parties and made the process seamless. Though we anticipate this being our last home purchase, we would not hesitate to select Kristin again as a seller or buying agent.
Carolyn Wallis
Kristin Lally is highly professional, knowledgeable, available, and kind! My husband and I sometimes work an inconvenient combination of hours, and she was always happy to work with our schedules. She really listened carefully to what we wanted and got to know us and our goals for a house really well. She gave great guidance about which houses were worth seeing, and she had important insight about deal-breaker details that we could easily have overlooked. The house that we ended up buying was actually one that she had spotted first and immediately booked a showing with, knowing that we would really love the spacious rooms, neighborhood, and big backyard.
Kristin and her husband went above and beyond to help us navigate the homebuying process. She met with contractors during the day to get estimates on repairs on our new house. Even after closing, she was willing to meet with an electrician who was only available when my husband and I were both working. I am so grateful to have found such a kind and generous realtor, and I would highly recommend her to future homeowners!
Hannah Patross
So professional and did a great job!! Forth time I've worked with Kristin and Tim and recommend them completely!
Jenny Lash
Kristin and Tim Lally came to the rescue for our family at a very stressful time, while we were living in two states. They helped with a very fast listing of our beloved renovated home, and put together beautiful marketing in record time. They understood that while we had to make fast decisions, it was our home we were leaving and the care they gave it, and our valuables meant the world. Kristin was at every showing, and kept an eye on particular art and valuables, giving us peace of mind. She also kept booties, hand sanitizer and masks for all guests that came through. She gave us printed checklists which were GOLD. They kept us on track as we were moving out of state, and sending a child off to college, while split in two places. Not typical of my normal style, I needed the hand holding during that time, and she delivered. We had moved many times as a previous military family, and bought and sold several times, so this was not our first rodeo, but Kristin was on it at every turn. I regret only that we set off on our trip across country after closing and didn't get to visit and have coffee one more time!
Katherine Harney
Kristin worked with us on a recent purchase of a condo in St. Mathews and she was fantastic providing careful guidance and counsel every step of the process including offering qualified recommendations of other third-parties valuable to us in the purchase process. I would absolutely use Kristin again on future property transactions.
Jerry Henderson
Kristin was wonderful! She went all over the city to help us find the perfect house. In this crazy market, it took longer than we had expected, but she was very patient with us. She was very knowledgeable and brought up things we didn't always think about.
Stacy Cox
Kristin and Tim are the best! Not only did they sell my home in record time with a nice profit, but they helped with details of my move. They were always dependable, professional, and responsive.
Susan Harms
I can't say enough great things about my experience working with Kristin Lally. As a first time home buyer, we need support, guidance, and patience. Kristin supplied all that with responsiveness, humor, and honesty. She understood what we wanted and what our values were in a home and helped us find the home that was right for us. I will definitely work with Kristin again and recommend her to anyone I know who is looking to buy or sell a home.
Abby Glogower
Kristin made selling our home and building a new home as easy as possible! She is very experienced and knowledgeable in all aspects of selling a home. Kristin was very attentive to our needs and our concerns if we had any. If there was anything that we had questions about that she could not answer, she found the answer from someone who did know and responded to us in a timely manner. She was with us every step of the way in selling our house and building a new one. I highly recommend her and her team at RE/MAX Properties East.
Jamie Beach
Kristin, thanks again for everything! I've already referred you to a friend who will be looking next year!
Kelly Farley Henry
I randomly met agent Kristin Lally on a Saturday when she was showing her client a property. Her client said that Kristin was the best. She began showing us properties that very afternoon. She is both helpful and professional. During the entire process she was a voice of calm and reason. Even after closing she assisted me with a detail. I agree with her client that Saturday afternoon in June...she's the best.
Mike Lafountain
Kristin Lally is a dream Realtor. I worked with her over the past two months and am so happy she was the one to guide my partner and I through the home-buying process. Kristin is comprehensive when it comes to details, quick when it comes to communication, and reliable about remembering what was most important to us. Being a first-time home-buyer, I was nervous about getting started. Especially since we were moving long-distance from the East Coast. We met Kristin over a video call after a recommendation from a friend, and our worries melted away. What impressed us early on was her approach. She wanted to make sure we were getting exactly what we wanted in a home — she was never pushy to try to make a quick closing. Our best interests always came first. One thing I learned was that an offer being accepted is just the beginning. This is where someone like Kristin shines. She checked in often throughout the inspection, appraisal, and final part of the loan process to make sure everything was on track for closing. She helped move things along several times and was generous with her time — we always felt like we were her only clients, even though we knew we weren't. That was especially helpful since we lived 10 hours away and were limited in how many trips we could make to Louisville. Beyond the lens of her work though, she's a remarkably kind and approachable person. We always felt comfortable asking questions and getting her opinion. I honestly don't have a single negative thing I could say. We closed on our house last week, and I couldn't imagine the process being any smoother. That's in large part because of Kristin. If you're looking for a Realtor you can count on, look no further.
Joseph Dever
Kristin was absolutely terrific. She worked tirelessly to help us find the perfect home which included helping us navigate through issues on the first house we made an offer on when things came up in the inspection that were not disclosed.
She was patient, kind, knowledgeable, and always available when we needed her.
Can't recommend her enough.
Matt Galyon
Kristin is amazing! I originally met her after I fired my first agent. Of course, I was apprehensive because my first agent experience was so bad, but immediately Kristin put me to ease and made me feel like she was there to really help me find more than a house, but to find a perfect fit home! She sat down with me and for two hours we went through everything; we discussed wants, needs, desires, locations, styles, price ranges, interest rates... etc., the list is very long but all my questions and concerns were answered; essentially, I went through more information with Kristin and felt more satisfied in those two hours than I did with my other agent after four months! Not only that, but Kristin proved time and time again after that first initial meeting why she is such a fabulous agent! She showed me many homes, patiently answered all my questions (if she didn't know the answer... she'd find the answer), responded promptly to any type of correspondence, thorough, professional and friendly! Her husband Tim is also fabulous and they both work diligently together as a husband and wife team to help meet all your needs. I now have a home that I absolutely love and I owe it all to Kristin and Tim! They made this home buying experience great and I trust them explicitly!
Angelique Khan
Listen to Kristin's advice; she knows what she's talking about. She literally sold my house in less than seven days!
Melissa Mann Bean
Kristin was fantastic and she walked us through every step of the selling process. She also got our condo HOA approval for FHA loans!
Jeanne Ward
Kristin and Tim were a SUPER team to work with. Very kind and couteous during, what is always, a stressful time. They maximized the sale price for our existing home and helped us get in to see (and eventually buy) a highly sought after home in a hot market location. Almost 6 years later we are extremely happy with our home and thankful for the guidance the Lally team gave us. THANK YOU!
Anthony Kelty
GREATER LOUISVILLE
Featured Communities

What's My Home Worth

About Me

Send a Message